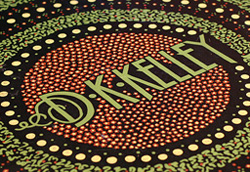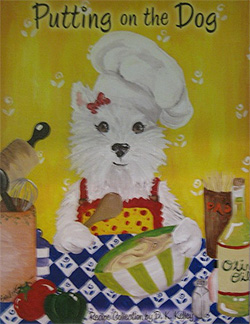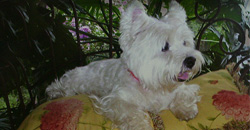 For over 20 years D.K. Kelley has believed personal style should always prevail over trend or suggestion. We believe mixing it up is the key to having a "Signature Style."

Inspired by the love of shopping and the desire to find that perfect something, D.K. Kelley knows the perfect dress or just the right necklace can infuse happiness as one of life's simple pleasures and can make an ordinary day extraordinary!

It has been, and always will be, our mission to provide the best shopping experience possible for women of all ages. We will go out of our way to help you find exactly what you are looking for.

We are available to assist you Monday through Saturday 10:00 a.m. to 5 p.m.

We ship anywhere in the United States. We accept all Major Credit Cards and offer complimentary gift wrapping. Personal shopping can be arranged at the convenience of the customer. Gift Certificates are available.

Contact us at (270) 753-7441.
---
Putting on the Dog
~
A recipe collection by DK Kelley
My cookbook started as a project for my daughter. She wanted all of my recipes she remembered from her childhood. I have been collecting recipes for over 35 years. This cookbook is a collection of all of our favorites as well as some of my customers, friends and family. I prepared lunch for my store every Friday for several years, because I love to cook.
Lily my West Highland Terrier is on the cover. She is a retired national show dog, Now our "Greeter'. She comes towork with me each day. Many people come in justto see her. The cookbook is named "Putting on the dog". It is a three ring binder in a hard cover for
$19.95
Please call or E-mail for your copy.
270-753-7441 or
shop@dkkelley.com